Bê-à-bá
Artistic intervention at a pre-school playground

Bê-à-bá is an artistic intervention designed for "Jardim dos Pequeninos", a pre-school in Vila Nova de Gaia.

The aim of this project was to transform the playground into a stimulating learning experience by creating new layers of interpretation and bringing a touch of novelty to its users' routines.

Furthermore, we would innovate and add a new chapter to a kindergarten with over 20 years.
Our goal was to transform the playground landscape into a learning space for kids and introduce them to new ways expressing themselves.
Children between 3 to 6 years of age reach milestones in how they play, learn, speak, behave, and move. Their world begins to expand as they become more curious and independent. At this stage, they develop their perception of shapes, colors and objects as well.

With this in mind, we designed a set of modular illustrations using three basic geometric shapes – circle, triangle and square – in order to represent some of the basic concepts kids learn at this time. However, we kept them open to their interpretation.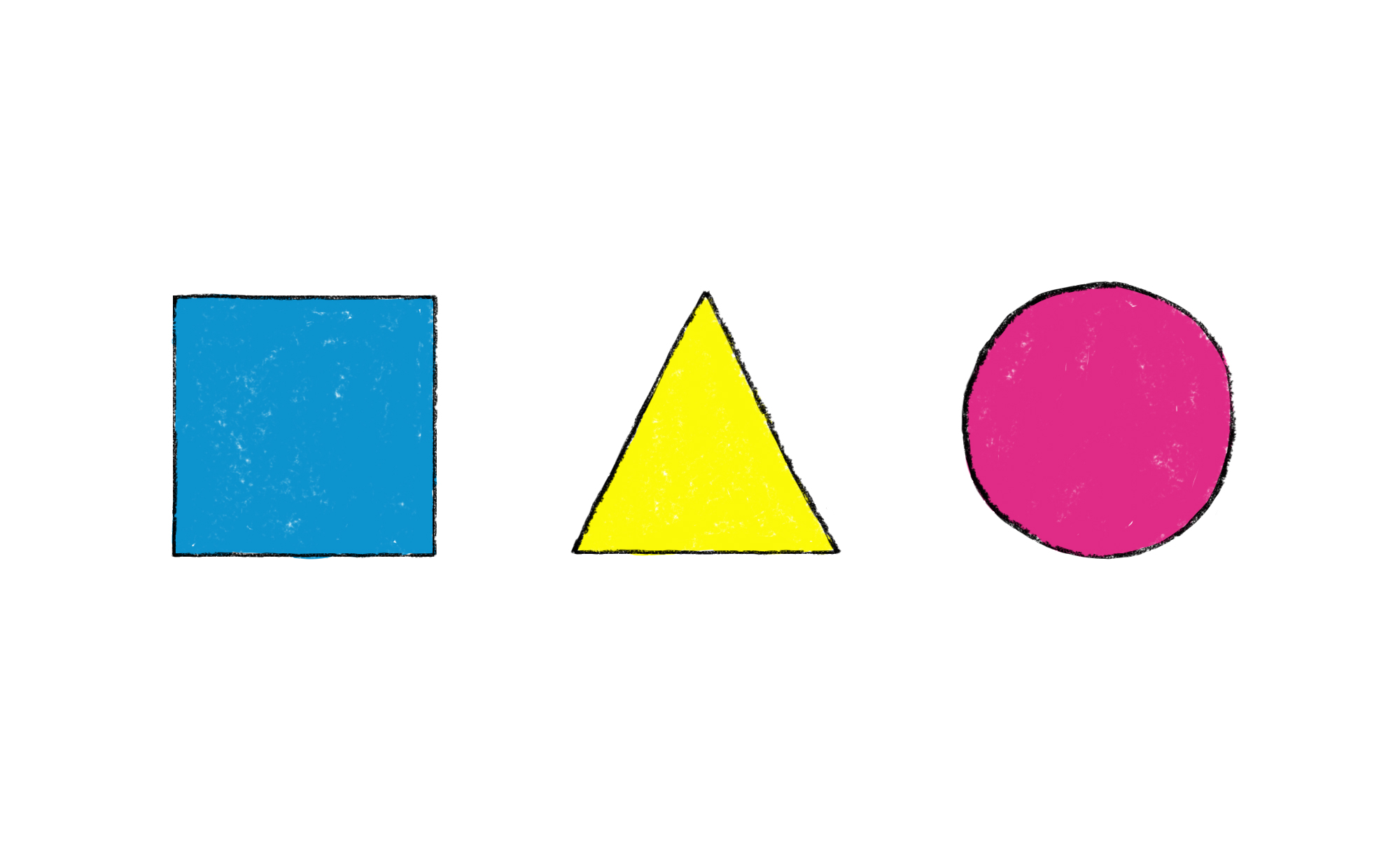 Testing the solution
To allow a better understanding of the design,
we illustrated the playground from different perspectives in two and three dimensions, simulating how it would look once it was painted.
Click here to watch a
timelapse
of one of our artworks.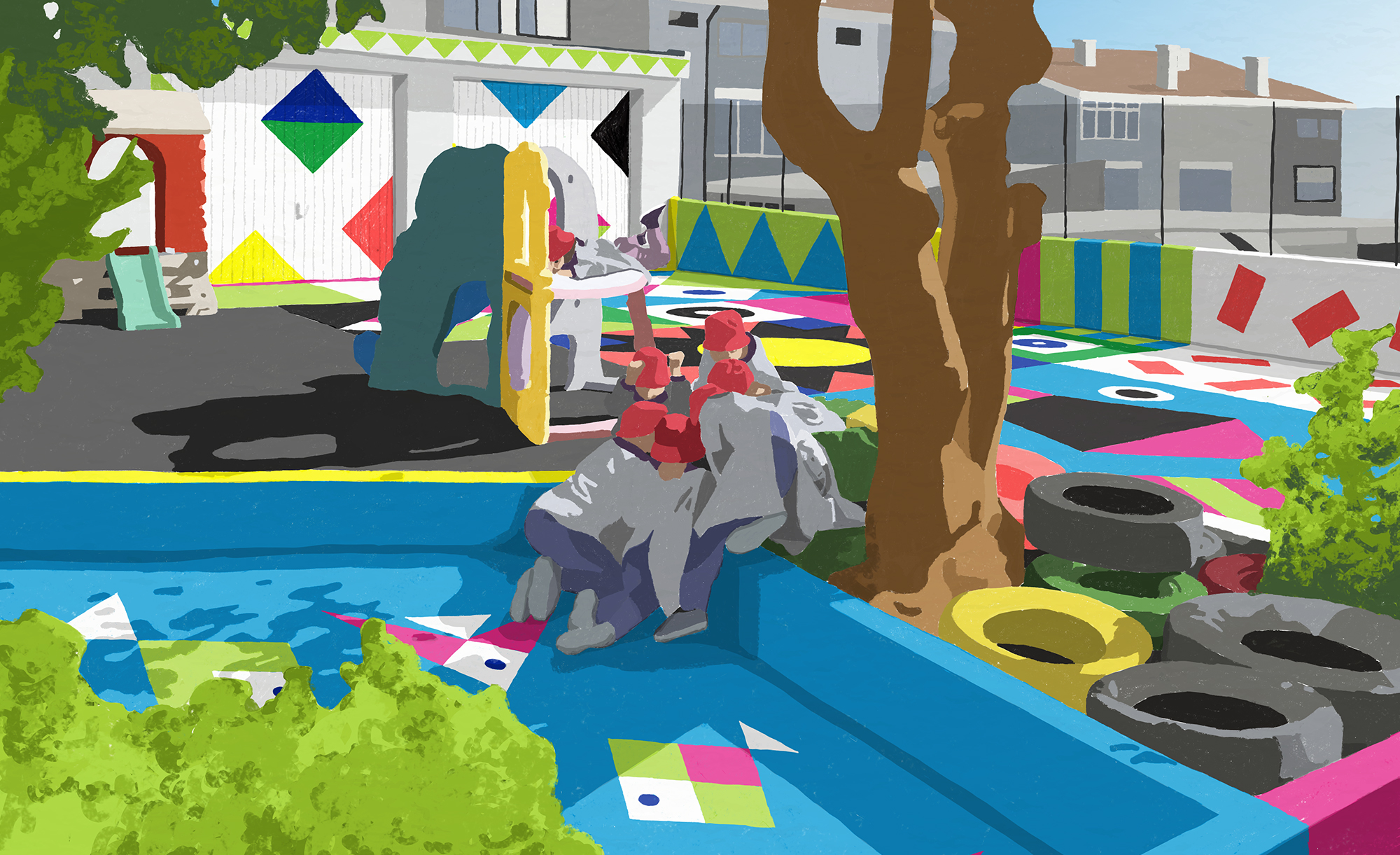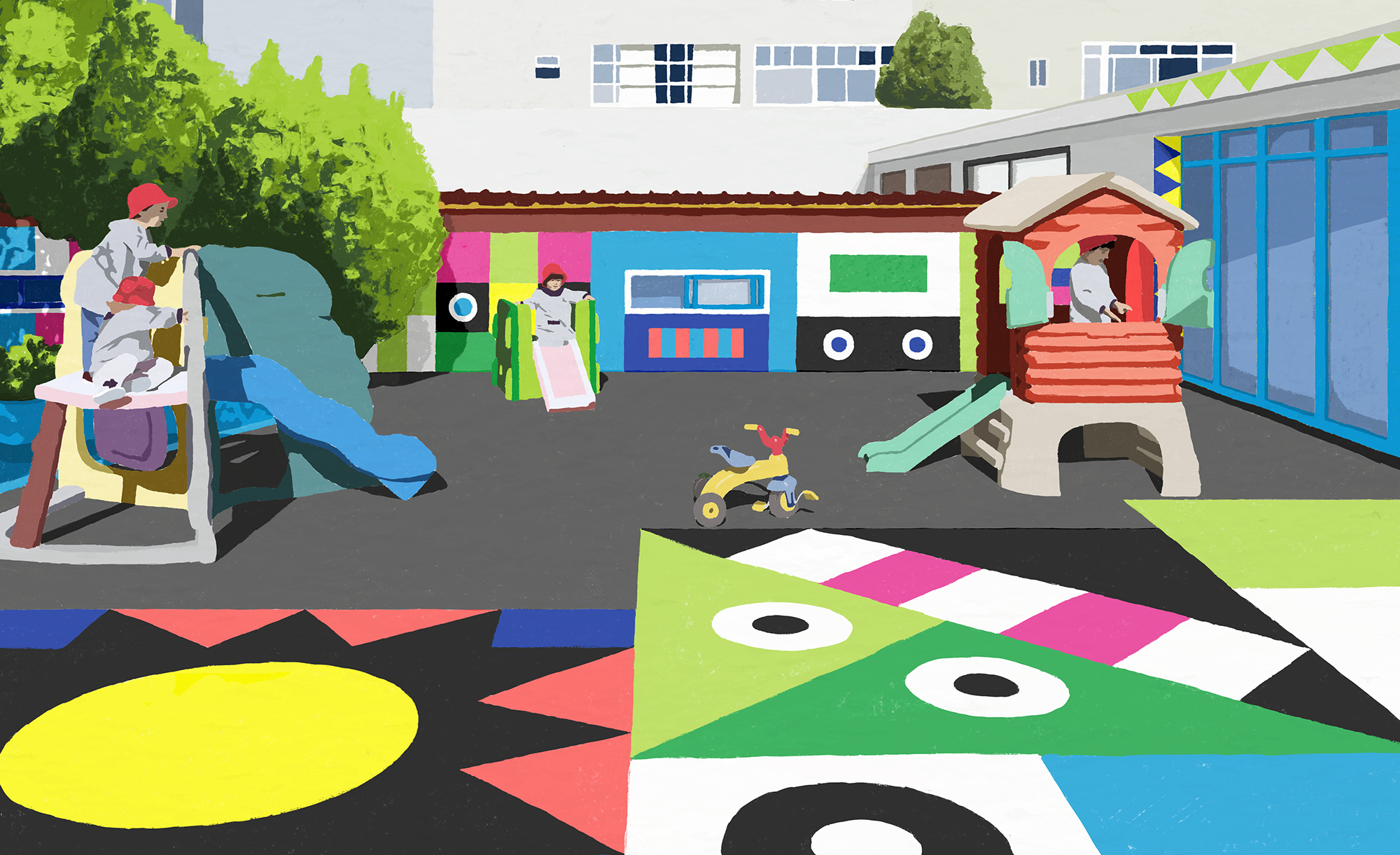 Art direction and Illustration

90-2000 (Camila Nogueira, Mafalda Remoaldo)


3D development

Manuel Lemos


Supervisor

Nuno Sousa